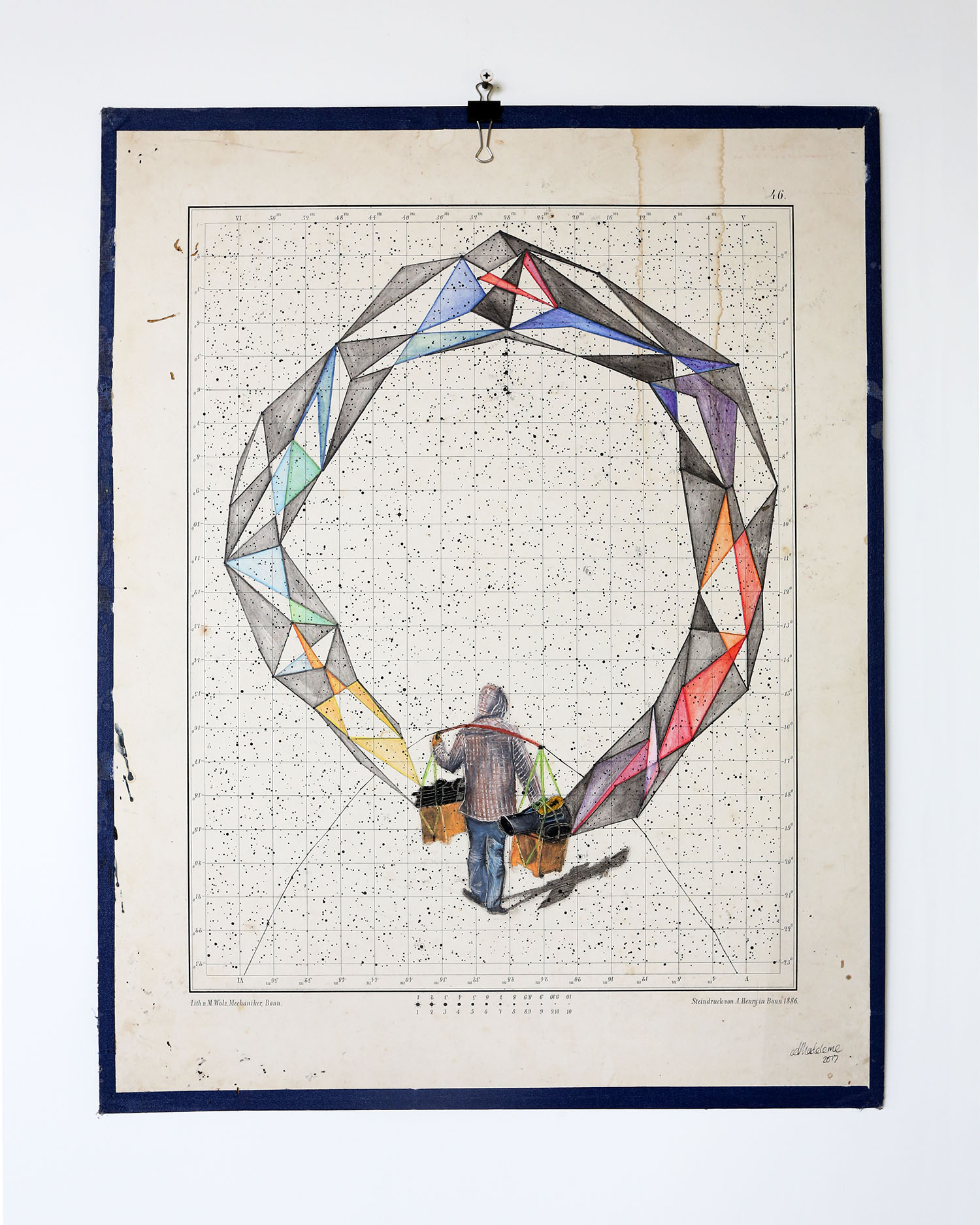 Kelambu 1 and 2, 2017, mosquito nets, cotton, thread, motor, dimensions variable.
Installation view, The Other North, Orbital Dago, Bandung, Indonesia.
Helm series (Summer Solstice, Spring Equinox, Winter Solstice, Autumn Equinox), 2017, rice paper, turntable, bamboo, paper, LED light, 23 x 22 x 24 cm each.
The Other North is an exhibition by Australian artist Anna Madeleine that explores the relationship between everyday activities and cosmic cycles of time and space. It is the result of a three-month Asialink Arts residency program with Common Room Network Foundation, Bandung.
Influenced by conversations at Bosscha Observatory, the works draw connections between astronomical phenomena, navigation, and the natural environment. Through installation, shadow play, animation, drawings and objects, The Other North investigates how scientific enquiry infiltrates into cultural practices such as traditional Wayang stories, ancient farming knowledge, and the conceptualisation of time.
The exhibition situates these ideas in a contemporary landscape shaped by continuous flows of traffic and information, to consider the relevance and reinvention of both old and new interpretations of the connections between people, nature, and cultural expression.